Preproduction CGI image shown.
The New Ford Bronco and Bronco Sport Are Here
At Blake Utter Ford in Denison, we've been eagerly anticipating the arrival of the new Ford Bronco and Ford Bronco Sport. We're happy to say that for our Sherman customers, the wait is just about over. These SUVs are back in the market in Durant, and they're going to catch a lot of attention because of their capability, style, and interior features.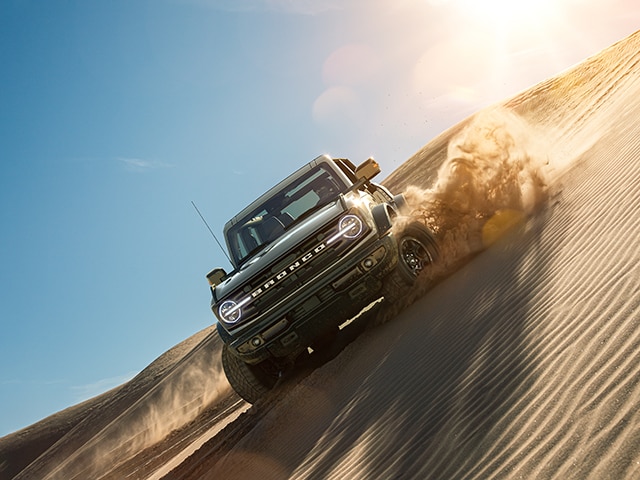 The 2021 Bronco
The Ford Bronco is available as either a two-door or four-door version. What's really great is that the doors can be removed, as can the top and some of the body panels, allowing you to drive around Pottsboro with the fresh air all around you. The standard Bronco engine is a turbo 2.3-liter component that will give you an impressive 270 horsepower and 310 pound-feet of torque. If you want even more power, there's the twin-turbo V6 that comes with 310 horsepower and 400 pound-feet of torque. As you'd expect, the Bronco can have a heavy-duty 4WD system, special suspension, and mud-terrain tires so that you can go anywhere you'd like.
Preproduction CGI image shown. Available beginning spring 2021.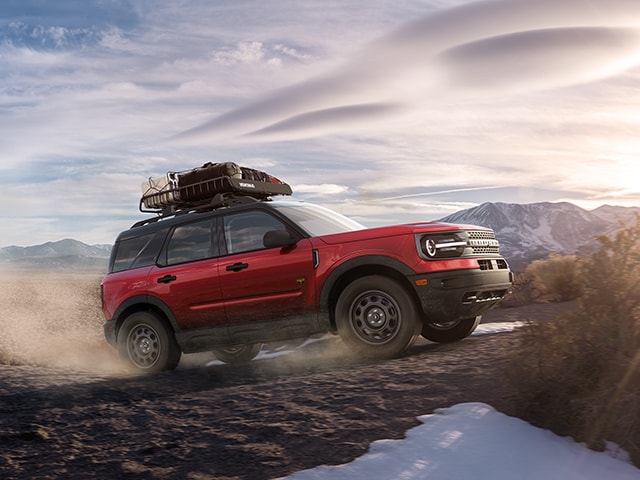 The 2021 Bronco Sport
A smaller SUV for Calera OK drivers to consider is the Ford Bronco Sport. It has the same aesthetic as the Ford Bronco, so it looks modern while having some classy retro details. While it's more compact than its counterpart, it has a relatively tall cabin. With this SUV, you'd have enough space to fit two bikes, standing up, in the rear cargo area. This SUV is powerful as well, and it can tow about 2000 pounds. It's a model that can be customized to your liking, and it can be ready to take you on all kinds of adventures. Simultaneously, it's easy to maneuver and relatively efficient, so it can be perfect for everyday commuting around town.
Give us a call if you'd like to take either model out for a test drive around Denison or to explore your financing options. It's exciting that you could be one of the first in the area to own a new Ford Bronco or Ford Bronco Sport.
Preproduction CGI image shown. Aftermarket equipment shown. Available late 2020.
What Does a Reservation Do for You?
Your deposit saves your model selection and reserves you a spot when your all-new Bronco or Bronco Sport becomes available to order. You will be able to complete your vehicle configuration before you order.
Here's How It Works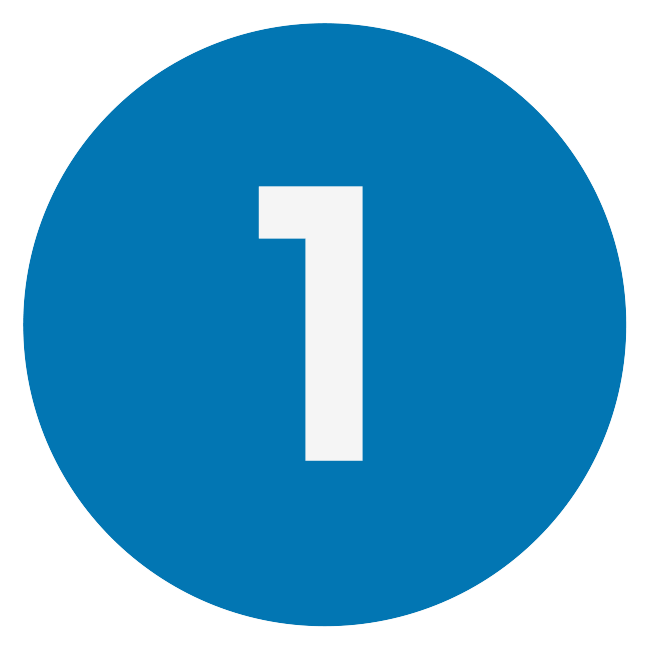 Now - RESERVE
Select your model and put down your refundable $100 deposit.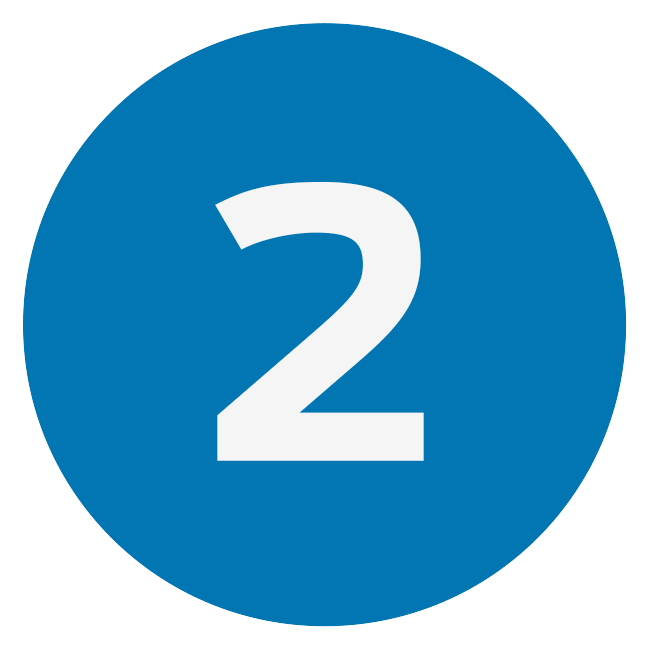 Soon - PLACE ORDER
Your dealer will reach out to place the order, verify pricing and configure the rest of your Bronco or Bronco Sport. Once you verify all the information and pricing from your dealer, your order will be confirmed.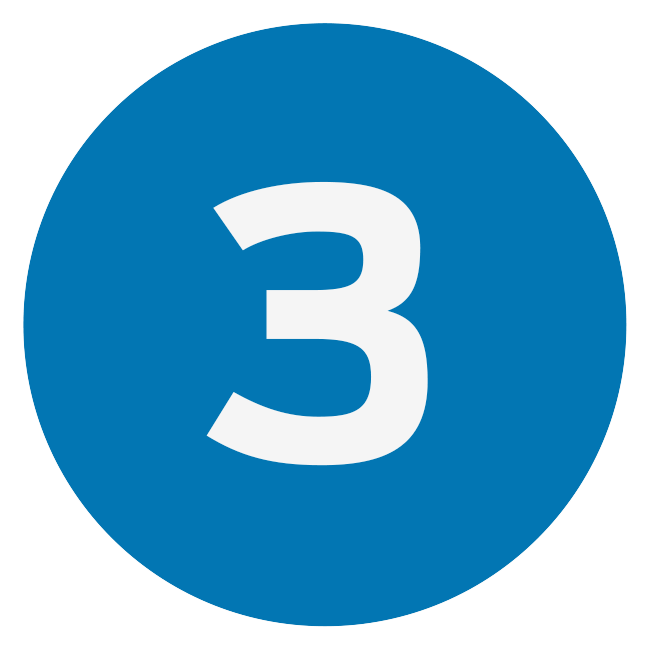 Later - FIRST SHIPMENTS
Bronco Sport production and initial deliveries are scheduled to begin late 2020. Bronco is scheduled to begin spring 2021.
Online Reservation FAQs
What is a reservation?
A reservation lets you select your vehicle and be among the first to order a new Bronco or Bronco Sport from Ford with a refundable reservation deposit. It is not an actual order and does not guarantee delivery.
What steps are required to complete my reservation?
Go online and select your preferred configuration, create a Ford Account, select your preferred dealer and enter your credit/debit card details and address. A confirmation receipt will be sent to the email address you provide.*
What is a Ford Account and why do I need one?
A Ford Account lets you sign into the Ford website to save and manage your personal and reservation information. You need to create a Ford Account to reserve your Bronco or Bronco Sport. Reservations can also be tracked in your Ford Account at owner.ford.com/.*
Can I select any Ford Dealer?
Only Ford Dealers who are eligible and have activated online reservations can be selected. The eligible dealers will be provided based on your ZIP code, or you can enter the name of your favorite Ford Dealer and will be matched to them.
Can I make changes to my reservation?
You will be able to make changes and complete your vehicle selection at the time you place your order.*
Can I cancel my reservation?
Yes. You can cancel your reservation at any time and receive a full refund.* You can do this in your account at ford.com. If for some reason you can't process the cancellation online, you can contact a Ford Customer Experience Representative at 800-392-3673 (Ford U.S.). After canceling, allow seven to 10 business days for the reservation deposit to be credited to your original form of payment. Once you progress from a reservation to an order with a dealer, however, cancellation requests would be at that dealer's discretion.
When can I order my vehicle?
You will be notified prior to when the Bronco or Bronco Sport ordering windows open to finalize and confirm your selection and agree on pricing with your dealer.
What happens to the reservation deposit once I order?
The reservation deposit will be handled by your dealer along with the other details of your vehicle purchase.* When will I take delivery of my vehicle?
You will be able to order your Bronco in late 2020. Production and deliveries will begin spring 2021. Bronco Sport will be available to order in summer 2020. Production and deliveries will begin late 2020. Once actual delivery times may vary based on vehicle model and configuration selected, residency and demand. Once your vehicle is scheduled, you will receive further notification.
Am I buying this vehicle directly from Ford?
No. The purchase agreement will be between you and the dealer, not you and Ford.
How many reservations can I make and can I transfer my reservation?
Up to two reservations per account. Your reservation number is assigned to you and cannot be transferred.*
Will you share my reservation information with my dealer?
Your reservation information will be shared with the dealer you select at the time of reservation. Please see our privacy policy at ford.com/help/privacy for additional information.*
DISCLAIMER: *By completing the Reservation Process, you are not ordering or purchasing a vehicle. Participation in the Program does not guarantee you vehicle delivery. Your Reservation does not guarantee a set price for the Vehicle.